La banda sonora de Blade Runner, compuesta por Vangelis, es una combinación melódica y oscura de la composición clásica y los sintetizadores futuristas que reflejan el futuro retro y de cine negro que Ridley Scott imaginó.
Vangelis, recién galardonado con el Oscar por Chariots of Fire, compuso y ejecutó la música con sus sintetizadores, a la cual sólo se añade el saxo tenor del músico de jazz británico, Dick Morrissey, colaborador habitual de Vangelis. El paisaje musical de 2019 fue creado dentro del modo espacial de Vangelis en la música New age, como en otros álbumes suyos.
A pesar de la buena acogida por parte del público y la crítica — nominada en 1983 al premio BAFTA y el Globo de Oro como mejor banda sonora original — y la promesa de un álbum con la banda sonora por parte de Polydor Records al final de los títulos de créditos, el lanzamiento de la grabación original se retrasó durante más de una década.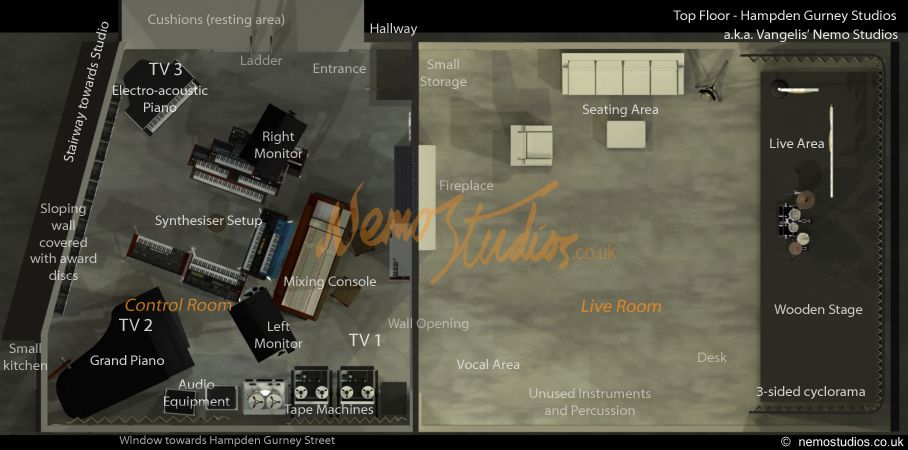 Hay dos publicaciones oficiales de la música de Blade Runner. A consecuencia de la carencia de un lanzamiento del disco, la New American Orchestra grabó una adaptación orquestal en 1982, con poca semejanza a la original. Algunos cortes de la película saldrían en 1989 a partir del recopilatorio Themes, pero no sería hasta la presentación del Director's Cut de 1992 cuando aparecerá una cantidad sustancial de la banda sonora.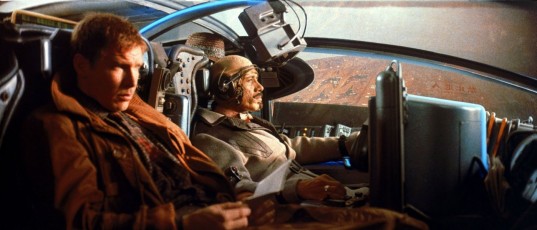 Sin embargo, mientras la mayoría de las pistas del álbum eran de la película, había unas cuantas que Vangelis compuso, pero no fueron finalmente utilizadas y algunas nuevas piezas musicales. La mayoría no consideraban esto como una representación satisfactoria de la banda sonora.
Estos retrasos y las pobre reproducciones generaron una cantidad importante de bootlegs durante años. Una de esas cintas piratas apareció en 1982 en las convenciones de ciencia ficción y llegó a ser popular debido al retraso del versión oficial; y en 1993, Off World Music, Ltd. creó un CD pirata que resultaría más extenso que el disco oficial de Vangelis.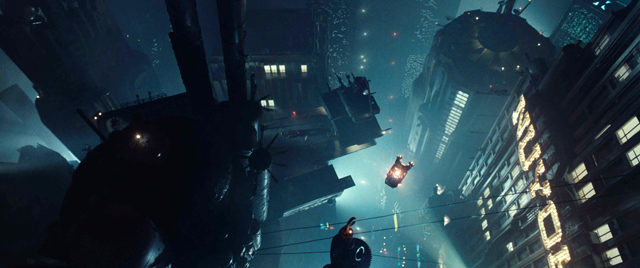 Un disco de Gongo Records presentaba el mismo material, pero con una calidad de sonido algo mejor.
En 2003, otros dos bootlegs aparecieron, el Esper Edition, precedido por Los Ángeles - November 2019. El "Esper Edition" contenía dos discos combinando los temas oficiales, lo del disco de Gongo y los propios de la película. Finalmente, "2019" era una compilación, en un sólo disco, que consistía en casi todos los sonidos ambientales de la película, junto algunos sonidos del juego de Westwood "Blade Runner".
Equipamiento e info en inglés ...
//////////////////////////////////////////////////////////////
Blade Runner (soundtrack)
From Wikipedia, the free encyclopedia
The Blade Runner soundtrack was composed by Vangelis for Ridley Scott's 1982 film Blade Runner. It is mostly a dark, melodic combination of classical composition and synthesizers which mirrors the futuristic film noir envisioned by Scott. Since the premiere of the film, two official albums have been released containing music omitted from the film and also new compositions featuring a similar style. An orchestral rendition of part of the soundtrack was released in 1982 by the New American Orchestra. However, the original soundtrack album (1994) features vocal contributions from Demis Roussos and the sax solo by Dick Morrissey on "Love Theme" (In the credits on page 3 of the 1994 Atlantic CD, Dick's last name is misspelled as "Morrisey"). The track "Memories of Green" from Vangelis' 1980 album See You Later was also included. A new release made in 2007 includes a disc of new music inspired by the film.
more info from wiki ...
1. Vangelis Edition
2. Esper Edition
3. Gongo Edition
4. Los Angeles November 2019
5. 25th Anniversary Trilogy Edition 3 CDs
Discogs ...
This file is intended only for preview!
I ask you to delete the file from your hard drive after reading it.
thank for the original uploader
part # 1
part # 2