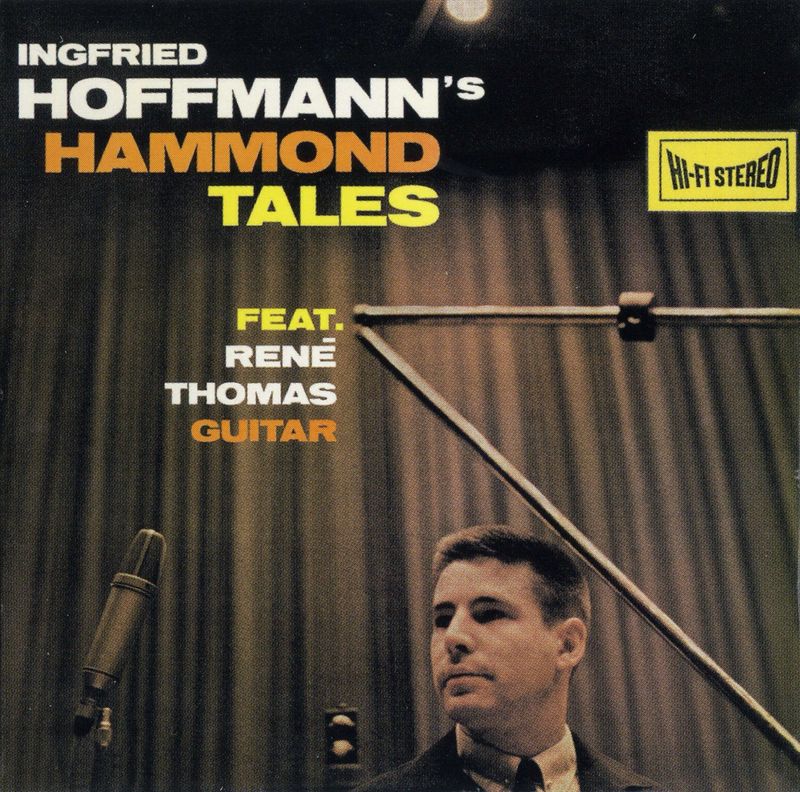 Hip Hammond from Ingfried Hoffmann -- one of the coolest musicians to ever play organ on the European scene, and one with a resume that includes loads of great soundtrack and easy sessions, plus key work with reedman Klaus Doldinger ! This early session has Hoffmann working in surprisingly soulful territory -- hitting the Hammond with a feel that's a mixture of US soul jazz and some of the groovier styles he was working out in the Doldinger combo -- all with a really cool tone on the instrument, one that's unlike anyone else we can think of! Ingfried goes for a really clear, clean touch on the keys -- but there's also a bit of echo at the back too -- a way of holding onto the notes that makes things almost sound a bit spacey at points, even when there's a punch to his playing. There's also a bit of piano on the session -- and other players include Rene Thomas on guitar, Helmut Kandlberger on bass, and the mighty Klaus Weiss on drums -- always a treat on a date like this! Titles include the killer "Midnight Bossa Nova", plus "Ingfried's Blues", "Jada", "TV Swing", "Soul Twist", "Au Clair De La Lune", and "Love For Sale".
Tracks
1 Au Clair de La Lune (Trad. Arranged by Hoffmann) 3:41
2 Jada (Carleton) 4:18
3 TV-Swing (Kuhn) 4:18
4 Soul Twist (Hoffmann) 6:12
5 Black Is the Color of My True Love's Hair (Gershwin) 4:44
6 Oh Lady, Be Good (Porter) 4:19
7 Midnight Bossa Nova (Hoffmann) 3:16
8 Love for Sale (Porter) 4:13
9 Ingfried's Blues (Hoffmann) 8:25
10 It's a Long Way to Tipperary (Judge, Willams) 3:49
Personnel
Ingfried Hoffmann - org & p
René Thomas - g
Helmut Kandlberger - b
Klaus Weiss - dr
Recorded in Köln, Germany ; July 14, 1963
This file is intended only for preview!
I ask you to delete the file from your hard drive after reading it.